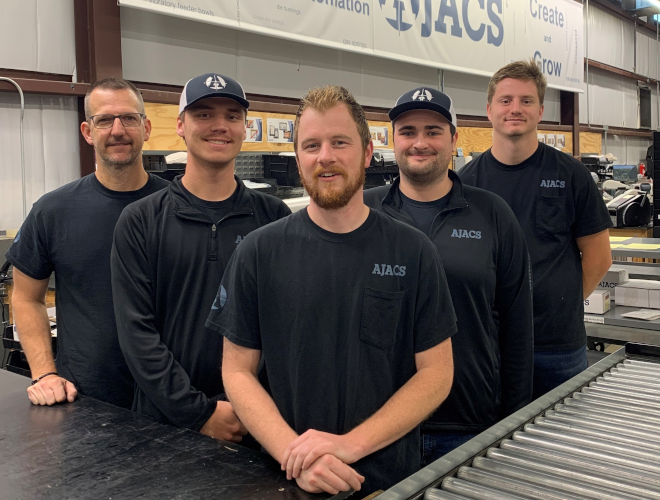 What gives a company like Ajacs its character?
A good portion comes from history—the years we've spent building a solid experience base and reputation.
The other significant part of our character comes from the people that make up Ajacs—their talents, commitment and the relationships they have with our customers.
Our focus on people stems from being a family-owned, community-oriented business. At Ajacs, we believe that all these things aren't just superfluous—they're at the very heart of who we are and why our customers enjoy doing business with us.
We are fortunate to have recruited a team of characters who are made up of everything you'd want in a colleague or sales contact. They're personable, funny, caring, conscientious, highly experienced and, well, very real. Get the inside scoop (ice cream pun intended!) on who we are below. 


 Select a group to see the full list